BUENO ESTE SERA EL SIGUIENTE JUEGO QUE SUBA SILVERS SAINT ESTOY ACABANDO LE COSAS PERO PRONTO LO SUBIRÉ AL FORO LLEVA BASTANTE TRABAJO ESTE JUEGO ENTRE EL SCREENPACK Y SOBRE TODO EN PIXELARES PARA TODAS LAS BIGS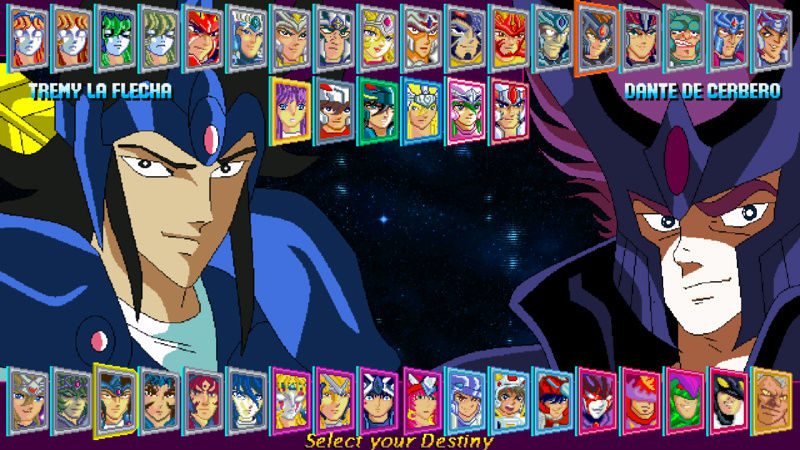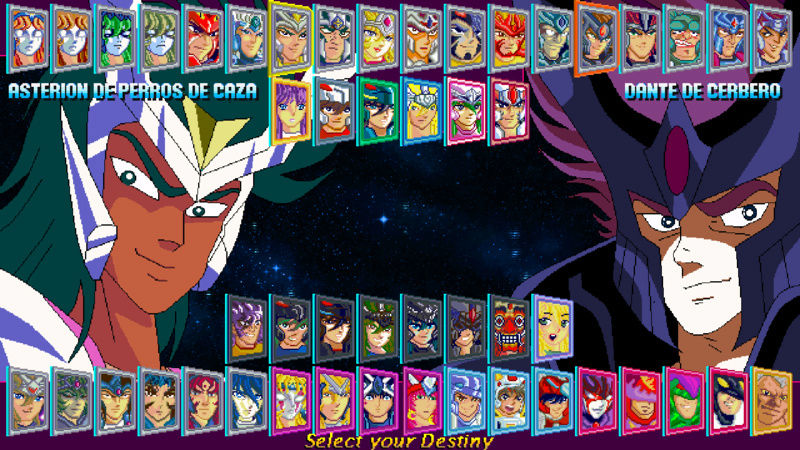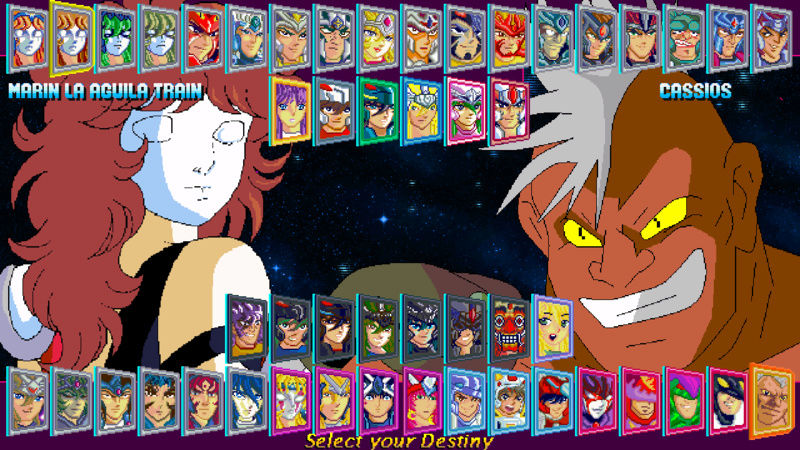 MARKZGZ

RANGO





Country

:



Mensajes/ Messages

: 34


Fecha de inscripción/Registration date

: 2016-04-03




valamcrow

5 ESTRELLAS





Country

:



Mensajes/ Messages

: 320


Fecha de inscripción/Registration date

: 2016-09-22




Invitado

Guest





El select screen te quedó de puta madre!! muy buen trabajo amigo

MARKZGZ wrote:BUENO ESTE SERA EL SIGUIENTE JUEGO QUE SUBA  SILVERS SAINT ESTOY ACABANDO LE COSAS PERO PRONTO LO SUBIRÉ AL FORO LLEVA BASTANTE TRABAJO ESTE JUEGO ENTRE EL SCREENPACK Y SOBRE TODO EN PIXELARES PARA TODAS LAS BIGS
cuando saldra

Invitado

Guest





Great work


bigboss9999

RANGO





Country

:



Mensajes/ Messages

: 96


Fecha de inscripción/Registration date

: 2015-02-06




Orion

5 ESTRELLAS





Country

:



Zodiaco

:

---

Mensajes/ Messages

: 1034


Fecha de inscripción/Registration date

: 2015-01-29




bueno amigo como sabrás se me rompió el pc y perdí casi todo mi material
pero cosa rara por que no suelo hacer copias de seguridad hace poco mirando unos pensdrive que tengo cosa rara pero guarde este juego
esta un poco mas atrasado de la versión que tenia en mi pc que estaba casi completa pero a esta versión no le falta mucho la verdad
pero tengo ahora mismo mucho trabajo y poco tiempo pero en cuestión de un par de meses podría subirlo al foro o si alguien se anima a echarme una mano con las bigs podría subirlo antes yo le pasaria la imagen al tamaño que es para hacer las bigs y si necesita le haria un tuto de como hago bigs portraits solo con dos programas paint de windows fighter factory viejo

me falta 16 bigs
me cuesta como 2 horas hacer cada una unas 32 horas de trabajo el resto creo estaria todo



PINEDA

RANGO





Country

:



Zodiaco

:

---

Mensajes/ Messages

: 21


Fecha de inscripción/Registration date

: 2018-12-02




PINEDA

RANGO





Country

:



Zodiaco

:

---

Mensajes/ Messages

: 21


Fecha de inscripción/Registration date

: 2018-12-02



For now, I'm updating and tweaking some of Krishna's sprites. I still have the TAG System project in the off times, I go updating bit by bit by tweaking each char to let it perfect to the system. I will have time to spare only in February, when I will go send the material I edited from Krishna to master-shion, after all he is the sprite-maker of the project and he draws better than I do.
It would be nice the tutorial to observe how you can edit the big portrait for the 16 bits. I can try to help with something in February.
In addition, it would be interesting to look at the process of automatic pixelation that I approach in a turorial, it can leave an image synonymous with the palette of the character. That would not leave the finished drawing, but it would be half way through the art of pixels and just refine the necessary.
http://saintseiyamugen2d.foroactivo.mx/t658-how-to-pixelate-your-sprites-automatically

Orion

5 ESTRELLAS





Country

:



Zodiaco

:

---

Mensajes/ Messages

: 1034


Fecha de inscripción/Registration date

: 2015-01-29



en realidad yo uso mi propio sistema a la hora de pixelar imagenes para bigs nada que ver con ese proceso

PINEDA

RANGO





Country

:



Zodiaco

:

---

Mensajes/ Messages

: 21


Fecha de inscripción/Registration date

: 2018-12-02



---
Permissions in this forum:
You
can
reply to topics in this forum