estoy modificando un personaje(genos de one punch,pero tamaño grande en formato mmd)).el problema esque cuando anda lo hace muy lento y necesito que recorra mas recorrido en menos tiempo.que e de tocar para que el personaje al andar lo haga mas rápido?
como veis en la imagen parece que este corriendo,pero va super lento en el trayecto.que toco para que vaya mas rápido
posdata)aun tengo que reescalarlo y mas cosas,no esque sea gigante)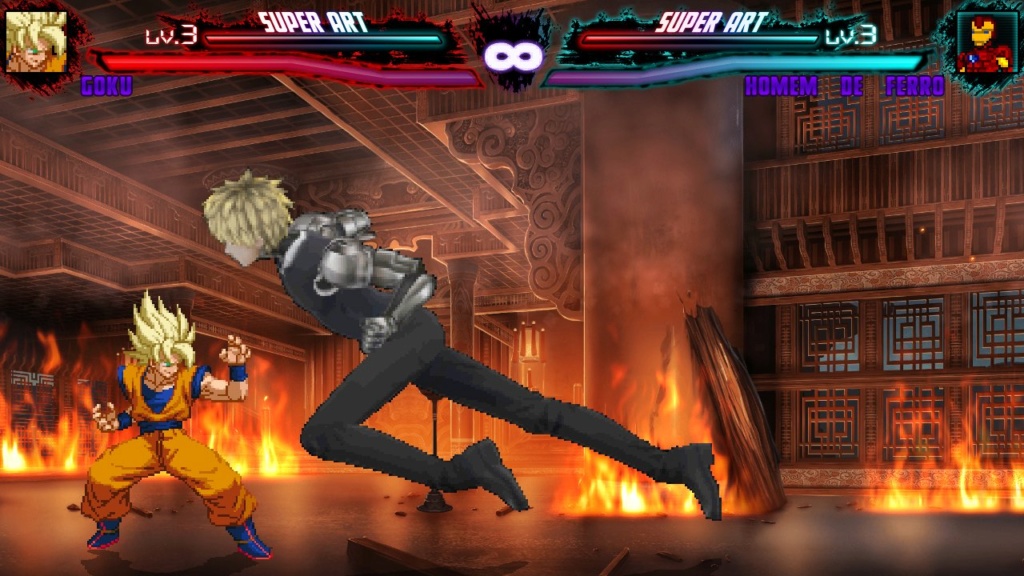 oscartsg1

5 ESTRELLAS





Country

:



Mensajes/ Messages

: 647


Fecha de inscripción/Registration date

: 2015-05-30


Localización

: españa



In the Cns file there is a command called Velocity. Modify the numbers for walk.fwd and walk.back. If that does not resolve go to the stadef 100 and recode the walk. Usually the walk is slow for chars high and muscled, so it can happen that the programmer tinkers with it too, but it's rare. Probably in Velocity you solve your problem.

Greetings.

;------------------------
No arquivo Cns existe um comando chamado Velocity. Modifique as numerações relativas ao walk.fwd e walk.back. Se isso não resolver vá para o stadef 100 e recodifique o andar. Normalmente o andar fica lento para chars altos e musculosos, então pode acontecer do programador mexer nisso também, mas é raro. Provavelmente em Velocity você resolva seu problema.

Saudações.

Orion

5 ESTRELLAS





Country

:



Zodiaco

:

---

Mensajes/ Messages

: 1034


Fecha de inscripción/Registration date

: 2015-01-29




voy a mirarlo

oscartsg1

5 ESTRELLAS





Country

:



Mensajes/ Messages

: 647


Fecha de inscripción/Registration date

: 2015-05-30


Localización

: españa



---
Permissions in this forum:
You
can
reply to topics in this forum